Design
Published on September 14th, 2013 | by Nicholas Brown
0
New Building Code For Energy Efficiency
The International Code Council considers a new building code for energy efficiency which improves the energy efficiency of buildings, providing buildings with an efficiency score.
The new code should save $300 to $850 off utility expenses annually. Don't forget that it mitigates the problem which makes you have to choose between getting hot and sweaty, or paying more than you can afford for energy.
I'm sure that some home buyers would like to know the energy cost of the houses they are considering. They are unfortunately unable to see through the walls and ceiling to judge the quality of insulation, and they may not necessarily examine every centimetre of the houses for little cracks and gaps to ensure to see how thoroughly they were sealed.
This is not an entirely new concept, as some already used the Home Energy Rating System (HERS), which is an energy efficiency index.
According to Livescience: "The International Code Council, a nonprofit organization that develops model building codes for state and local building authorities, will consider the revised energy code when it meets in Atlantic City in October. If it passes the council, the new energy-saving code will become the new model on which many cities, counties and states base their building codes."
Source: Livescience
MAKE SOLAR WORK FOR YOU!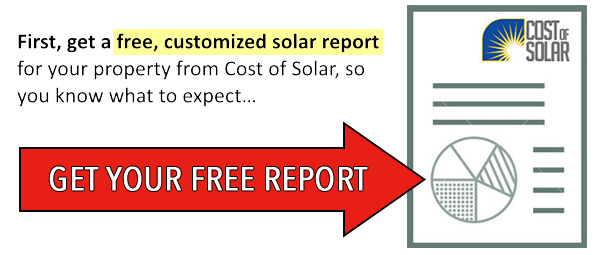 Next, use your Solar Report to get the best quote!