Design
Published on August 16th, 2013 | by Nicholas Brown
3
75% Of CA Rooftop Solar PV Systems Leased
In California, three-fourths of rooftop photovoltaic solar systems are leased, not purchased outright, according to the research group Climate Policy Initiative (CPI).
Could this be because of attractive leasing schemes? I admit that I used to dislike the idea of leasing anything, but in the case of solar panels, it may be a good idea, as long as the monthly lease payment isn't too high.
SolarCity has been doing this, and it makes the process of going solar almost a no-brainer if you own your property outright. However, the more speculative you are, the more interested you may be in buying your panels outright, because rental of anything in general tends to cost more in the long run than buying it outright, as you have to pay for the profit margin of the service provider.
Apart from that, it is very difficult for most people to gather the full amount required to go solar if they bought all the necessary equipment outright, so leasing serves a purpose.
Also: "Consumers are used to electricity as a service," said Uday Varadarajan, senior analyst at Climate Policy Initiative and co-author of the recent study. "The boom in solar leasing shows that policy can support the expansion of renewable generation in a cost-effective way while meeting the needs of consumers."
Source: PV-Tech
MAKE SOLAR WORK FOR YOU!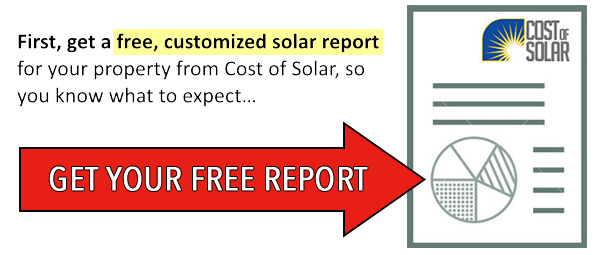 Next, use your Solar Report to get the best quote!