Materials
Published on December 9th, 2012 | by Glenn Meyers
0
New Material Applications for Used Tires
The Fraunhofer Institute for Environmental, Safety, and Energy Technology UMSICHT in Oberhausen, Germany has discovered new ways to optimize the recycling of rubber waste. Company researchers have developed a material called EPMT that has the desired material properties and characteristics for use in the manufacture of high quality products such as wheel and splashguard covers, handles, knobs and steerable casters.
On its website Fraunhofer addresses the significance of EPMT: "The topic of recycling of rubber residues is increasingly gaining in importance, in particular against the background of severely increased energy and raw material prices. However, holistic utilization approaches and processes to develop high quality materials from rubber residues have been missing to date. The objective of the research work was to systematically analyze elastomers in powder and granulate form to optimize the recycling of rubber residues, because the elastomers in powder and granulate form can be used as functional additives, i.e., they provide plastics compounds with the desired properties such as haptics, hardness or elasticity. They can also be used to modify paints, coatings and powder coatings. In addition, new, high quality applications can also be developed with them."
This discovery is encouraging for the development of sustainable material applications, the company states:
"This discovery can lead to the development of many sustainable applications. Fraunhofer researchers believe EPMT can be easily processed in injection molding and extrusion machines. EPMT used in the manufacture of new products can itself be recycled again when those products reach the end of their useful life.

"The recycling of elastomers increases the added value and opens up new market perspectives. Production waste, e.g. from rubber processors, no longer has to be disposed of but rather can be recycled. As such, elastomer residues remain in the production cycle much longer. At present, 60 to 80 percent of elastomeric powder by mass can be worked into the thermoplastic matrixes. EPMT can be used cost-effectively, are easily processed in injection molding or extrusion machines, and are themselves also recyclable."
Source: Fraunhofer Umsicht
MAKE SOLAR WORK FOR YOU!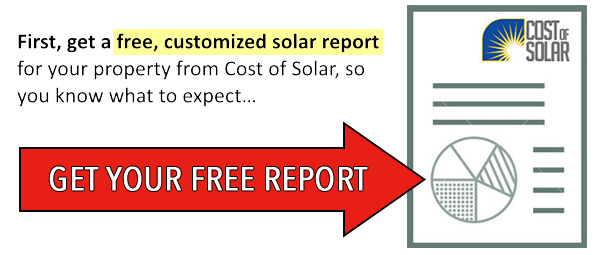 Next, use your Solar Report to get the best quote!