Design
Published on October 26th, 2012 | by Glenn Meyers
3
3 Innovative Shipping Container Homes
Some admirable work is taking place in converting shipping containers into attractive residential units. Here are three great examples I first saw on gigmag.
1. Studio HT – Location: Nederland, Colorado
Studio HT writes: "This project questions the need for excessive space and challenges occupants to be efficient. Two shipping containers saddlebag a taller common space that connects local rock outcroppings to the expansive mountain ridge views. The containers house sleeping and work functions while the center space provides entry, dining, living and a loft above. The loft deck invites easy camping as the platform bed rolls between interior and exterior. The project is planned to be off-the-grid using solar orientation, passive cooling, green roofs, pellet stove heating and photovoltaics to create electricity." (Photos by Braden Gunem) Source: gigmag
2. Infiniski –  Location: Curacaví, Chile
Infiniski writes: "It's not because of Climate Change. It's because I've never been able to leave food on my plate." This is the motto of sustainable housing design firm Infiniski, whose dwellings are up to 80-percent comprised of reused, recycled and non-polluting materials.  Source: gizmag; Infiniski
 3. The "Eco-Pak" home concept Location: Seattle, WA
This structure comes from aircraft structural engineer James Green of Building Container LLC, who teamed with Seattle-based architect Matthew Coates to make his vision of a transportable, eco-friendly, structurally sound container home a reality after building a home in remote Turkey without using a conventional concrete foundation. Sources: Coates Design; Building Container; gizmag
MAKE SOLAR WORK FOR YOU!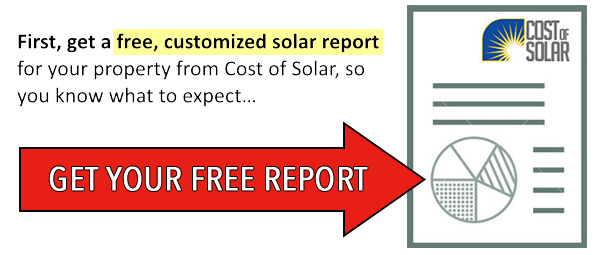 Next, use your Solar Report to get the best quote!