Design
Published on October 6th, 2011 | by Jennifer Shockley
0
Dewees Island; Preserved for Living
When you hear the words 'beachfront real estate development', your mind does not traditionally make the association of it to sustainable design. One remarkable exception is Dewees Island.
Dewees Island is a community that values the island as a private retreat but is dedicated to environmental preservation and is currently under development.
Dewees Island is located north of Charleston, South Carolina and is a private 1200 acre ocean front island with access by ferry. Access is only available to property owners, their guests and prospective buyers. It is considered one of the most pristine, private and preserved beaches in the country.
John L. Knott, Jr. is the CEO/Managing director of Dewees Island and is making sure that it does not comply with traditional development rules and that it remains driven by restoration and preservation. His family has owned the land that is Dewees Island for generations. But,
"Today Knott is considered to be one of the most versatile, exciting and environmentally innovative builder/developers in the business."
Knott is involved in many environmental, sustainable and preservation organizations. He discusses Dewees Island by stating,
"The philosophy of Dewees Island embraces both our past and our future by understanding the benefits of living in harmony with nature."
MAKE SOLAR WORK FOR YOU!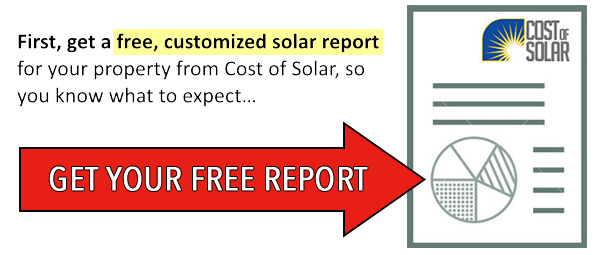 Next, use your Solar Report to get the best quote!